Why settle for good when you can get the best? HIRE.UA is your personal expert in outsourcing recruitment.

A progressive tool for solving personnel issues in all areas of activity, regardless of whether it is an enterprise or a corporation. The goals will work for you, and we will fully take into account your wishes and business requirements.
High-quality HR services will contribute to the development and growth of your organization. We are tailored for businesses of all sizes. Let us be your advanced HR business partner for your success. We can support you at all stages: from setting up a legal entity to fully expanding or optimizing your business.

We offer the most comprehensive database of IT professionals.

We have a dedicated research team that analyzes the marketplace to identify the most appropriate talent for your organization.

We ensure that we only recommend you the most qualified candidates for your position. We can promise this through our extensive screening process.

With us it's easy to create and implement HR programs specifically for your business. HIRE.UA solves any personnel issues.
We don't offer a candidate for a position, we offer an experienced professional to achieve your goals. We guarantee effective recruitment of the best candidates. Optimize recruitment processes with our cohesive HIRE.UA team is easy.
Our knowledge of recruiting processes and technologies is your path to success. Our HR solutions are the tools to help you achieve your business goals.
HIRE.UA is aware of the trend requirements for candidates. We appreciate your uniqueness and are ready to meet all your requirements. The best specialists for your company are always in our database. Software application development used for different industries
Software Development and Integration
Mobile and Wireless
Telecom and IT Consulting
Business Automation
Logistics
Insurance
Health Care
Banking and Finance
The average time of filling vacancies in StaffingPartner
IT Recruting
Clients from more than 30 countries choose HIRE.UA recruiting agency. We care about the business needs of our clients and simply love what we do. Bright specialists, affordable prices, professional support.
Talent Search
We've developed a comprehensive talent search strategy that encompasses both standard search forms and innovative solutions to ensure we attract the most suitable candidates in the marketplace. We work with each of our clients to develop a talent search solution based on a combination of the following.
Targeted Searches
We offer the most comprehensive database of IT professionals. We ensure that we only recommend you the most qualified candidates for your position. We can promise this through our extensive screening process.
International Recruiting
Even if your company has a recruiting department or needs temporary staffing, maybe you work on a smaller scale and outsource all your needs, we can help. HIRE.UA's policy is flexible enough that we are always willing to act as your partner.
Our Leading Proficiencies
HIRE.UA- we are a professional and reliable IT recruiting agency. Trust is at the heart of our work. Smart recruitment with us is based on a proactive and personal approach.
Here's a list of some of the areas of business we can help with:
Infrastructure Transformation
Supply Chain Management
Human Capital Management
Transforming the IT Function
Corporate Responsibility
Merger & Acquisition
Global Sourcing
Business Process Management
Business Technology
Finance Transformation
Cost Optimization
Customer Interaction
We offer a wide range of positions. The range ranges from middle managers, contractors and sustainable offerings to executive positions and senior executives. We work with international companies, multinational corporations.
Human resources are the backbone of any organization. In order to meet organizational needs, qualified spesialists are needed to ensure that the right number and type of people are available at the right time and in the right place.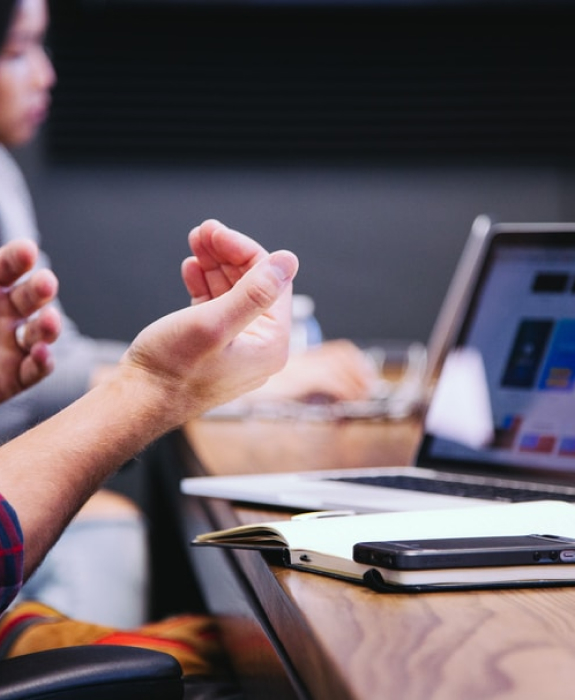 What locations do we work in?
Our main expertise is IT recruitment in Ukraine, but we also do searches in Europe, USA and CIS
Who we serve & what we do
Companies which are looking for IT specialists
Start Your Search With Our Most Popular Services
Outstanding service is our credo. We carry out a high-quality transaction from the moment the hiring process is outsourced to its successful completion. We promptly offer up-to-date recruitment solutions in an international format that meet all quality standards. We are a reputable recruiting agency and proud of it!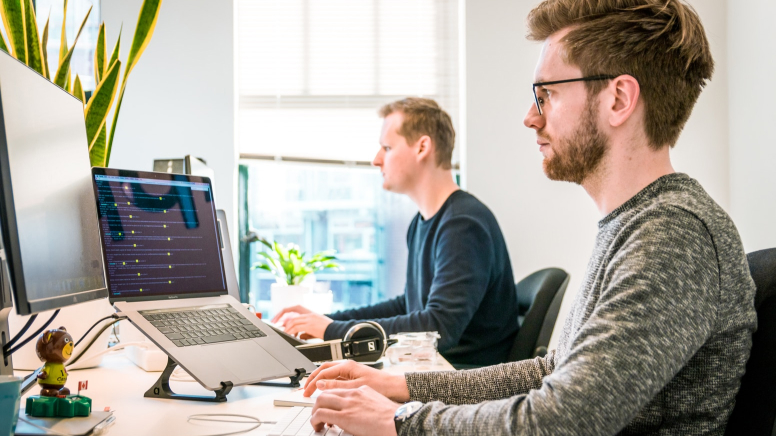 We meet your ambitions with highly set tasks. Our strategy allows us to manage our time, to do more for people than they expect from us. Thanks to the centralized role functions, our entire team is a single organism striving for high results. The tandem of tactics, strategy and progressiveness of our team as a recruiting agency allows us to reach the top for all participants in the process. Hiring a professional is easy! Agency for the strategic selection of highly qualified personnel for the current position in your company - this is us!
Our Leading Proficiencies
Using IT services is an effective tool in most systems areas, software development, auditing, cybersecurity, management and many other areas. Be one day faster than most! A progressive tool for your recruiting and project work opportunities. Best IT Agency HIRE.UA.

Our team will find you experienced outsourced software developers who will apply their knowledge and skills to provide state-of-the-art IT-related logistics that will propel you into a successful future. We have a huge base of versatile gifted and amazingly skilled professionals who specialize in the following modules:
Software Development and Integration
Mobile and Wireless
Telecom and IT Consulting
Business Automation
Logistics
Insurance
Health Care
Banking and Finance
HIRE.UA's progressive recruiting team will promptly select the highly skilled IT professionals most suited to a project or ongoing job. We test candidates' skills and combine them with the knowledge of our recruiting consultants. We offer the best technology specialist who will maximize your request.
What people say about us

Vladan Milojevic
Marketing Director, Zijin Mining Group Co., Ltd.
"HIRE.UA services fully satisfied our staffing needs. Our company actively cooperates with you and successfully implements projects. We now only hire the best programmers. Pleased with pleasant communication, experience in the subject area, reliability, the ability to qualitatively solve a problem. We cooperate on an ongoing basis with pleasure."

Mira Denes
HR manager, ANZ
"Positive impression of this organization. We have been working with them for a long time, almost from the beginning of their opening in Ukraine. The result is really worth the cost."

Rebeca Heintz
Head of sales, Telefónica Deutschland Holding
"As a result, we decided to expand, but there was a personnel problem. We are very satisfied with the services of HIRE.UA. All our requirements were taken into account. Thanks to HIRE.UA, we have hired over twenty IT professionals. Thank you for the high-quality, professional work of your team."

Lukas Dereny
Development Мanager, Orange Morocco
"If we talk about the work process, then everything is quite thorough and transparent - at all stages, all representatives of the company behaved professionally and correctly. If we talk about working conditions, there are many pluses. It is felt that the company cares about the working conditions of employees and is trying to improve the quality. Leadership that is open to dialogue at all stages."

Mihael Wizmut
HR Manedger, Terra
"I do business with HIRE.UA team since 2015. I do recommend HIRE.UA to anyone out there who is looking for a team who could be trusted with complexity and quality."

Jakob Hager
CEO and Co-Founder at TaskWunder
"It turns out that when using a regular search engine, you can find the best recruiting agency. We have recruited over a dozen pros to our team. We are very satisfied. Thanks to your team."
Contatcs
Get in touch with us
Headquarter address
Lviv Sykhovskyr-n,
Ugorska, 14 g.